Product Description
WP Reducer WPA Gear Speed Reducer Worm Gearbox
Components:
1. Housing: Cast Iron
2. Gears: Worm Gears, 1 stage
3. Input Configurations:
Solid Input Shaft
Motor Flange – IEC B5
4. Output Configurations:
Solid Output Shaft
Hollow Output Shaft
Features:
1. Different variants, both input and output shafts can be mounted horizontally or vertically
2. Compact structure
3. Direct drive or indirect drive available
4. Output could be CHINAMFG shaft or hollow hole
Models & Variants:
WPA Series – Lower Input Shaft
WPS Series – Upper Input Shaft
WPDA Series – Lower Input Flange
WPDS Series – Upper Input Flange.
WPO Series – Vertical Upward Output Shaft
WPX Series – Vertical Downward Output Shaft
WPDO Series – Vertical Upward Output Shaft, Input Flange
WPDX Series – Vertical Downward Output Shaft, Input Flange 
Gearbox Parameters
Frame Size
Center Distance
Gear Ratio
WPA40
40
10/1, 15/1, 20/1, 25/1, 30/1, 40/1, 50/1, 60/1
WPA50
50
WPA60
60
WPA70
70
WPA80
80
WPA100
100
WPA120
120
WPA135
135
WPA147
147
WPA155
155
WPA175
175
WPA200
200
Product picture:

Our company :
1.More than 35 years experience in R&D and manufacturing, export gear motors & industrial gearboxes.
2. Standardization of the gearbox series
3. Strong design capability for large power & customized gearboxes.
4.High quality gearboxes and proven solutions provider.
5.Strict quality control process, stable quality.
6 Less than 2% of the quality complaints.
7.Modular design, short delivery time.
8.Quick response & professional services.
Customer visiting:
Our Services:
Pre-sale services
1. Select equipment model.
2.Design and manufacture products according to clients' special requirement.
3.Train technical personal for clients
Services during selling
1.Pre-check and accept products ahead of delivery.
2. Help clients to draft solving plans.
After-sale services
1.Assist clients to prepare for the first construction scheme.
2. Train the first-line operators.
3.Take initiative to eliminate the trouble rapidly.
4. Provide technical exchanging.
FAQ:
1.Q:What kinds of gearbox can you produce for us?
A:Main products of our company: UDL series speed variator,RV series worm gear reducer, ATA series shaft mounted gearbox, X,B series gear reducer,
P series planetary gearbox and R, S, K, and F series helical-tooth reducer, more
than 1 hundred models and thousands of specifications
2.Q:Can you make as per custom drawing?
A: Yes, we offer customized service for customers.
3.Q:What is your terms of payment ?
A: 30% Advance payment by T/T after signing the contract.70% before delivery
4.Q:What is your MOQ?
A: 1 Set
If you have any demand for our products please feel free to contact me.
| | |
| --- | --- |
| Application: | Machinery, Agricultural Machinery |
| Function: | Speed Changing, Speed Reduction |
| Layout: | Right Angle |
| Hardness: | Hardened Tooth Surface |
| Installation: | Horizontal Type |
| Step: | Single-Step |
Customization:

Available

|

Customized Request
What are the Noise Levels Associated with Worm Gearboxes?
The noise levels associated with worm gearboxes can vary depending on several factors, including the design, quality, operating conditions, and maintenance of the gearbox. Here are some key points to consider:
Design and Quality: Well-designed and high-quality worm gearboxes tend to produce lower noise levels. Factors such as gear tooth profile, precision manufacturing, and proper alignment can contribute to reduced noise.
Gear Engagement: The way the worm and worm wheel engage and mesh with each other can impact noise levels. Proper tooth contact and alignment can help minimize noise during operation.
Lubrication: Inadequate or improper lubrication can lead to increased friction and wear, resulting in higher noise levels. Using the recommended lubricant and maintaining proper lubrication levels are important for noise reduction.
Operating Conditions: Operating the gearbox within its specified load and speed limits can help prevent excessive noise generation. Overloading or operating at high speeds beyond the gearbox's capabilities can lead to increased noise.
Backlash: Excessive backlash or play between the gear teeth can lead to impact noise as the teeth engage. Proper backlash adjustment can help mitigate this issue.
Maintenance: Regular maintenance, including gear inspection, lubrication checks, and addressing any wear or damage, can help keep noise levels in check.
It's important to note that while worm gearboxes can produce some noise due to the nature of gear meshing, proper design, maintenance, and operation can significantly reduce noise levels. If noise is a concern for your application, consulting with gearbox manufacturers and experts can provide insights into selecting the right gearbox type and implementing measures to minimize noise.
Energy Efficiency of a Worm Gearbox: What to Expect
The energy efficiency of a worm gearbox is an important factor to consider when evaluating its performance. Here's what you can expect in terms of energy efficiency:
Typical Efficiency Range: Worm gearboxes are known for their compact size and high gear reduction capabilities, but they can exhibit lower energy efficiency compared to other types of gearboxes. The efficiency of a worm gearbox typically falls in the range of 50% to 90%, depending on various factors such as design, manufacturing quality, lubrication, and load conditions.
Inherent Losses: Worm gearboxes inherently involve sliding contact between the worm and worm wheel. This sliding contact generates friction, leading to energy losses in the form of heat. The sliding action also contributes to lower efficiency when compared to gearboxes with rolling contact.
Helical-Worm Design: Some manufacturers offer helical-worm gearbox designs that combine elements of helical and worm gearing. These designs aim to improve efficiency by incorporating helical gears in the reduction stage, which can lead to higher efficiency compared to traditional worm gearboxes.
Lubrication: Proper lubrication plays a significant role in minimizing friction and improving energy efficiency. Using high-quality lubricants and ensuring the gearbox is adequately lubricated can help reduce losses due to friction.
Application Considerations: While worm gearboxes might have lower energy efficiency compared to other types of gearboxes, they still offer advantages in terms of compactness, high torque transmission, and simplicity. Therefore, the decision to use a worm gearbox should consider the specific requirements of the application, including the trade-off between energy efficiency and other performance factors.
When selecting a worm gearbox, it's essential to consider the trade-offs between energy efficiency, torque transmission, gearbox size, and the specific needs of the application. Regular maintenance, proper lubrication, and selecting a well-designed gearbox can contribute to achieving the best possible energy efficiency within the limitations of worm gearbox technology.
What is a Worm Gearbox and How Does It Work?
A worm gearbox, also known as a worm gear reducer, is a mechanical device used to transmit rotational motion and torque between non-parallel shafts. It consists of a worm screw and a worm wheel, both of which have helical teeth. The worm screw resembles a threaded cylinder, while the worm wheel is a gear with teeth that mesh with the worm screw.
The working principle of a worm gearbox involves the interaction between the worm screw and the worm wheel. When the worm screw is rotated, its helical teeth engage with the teeth of the worm wheel. As the worm screw rotates, it translates the rotational motion into a perpendicular motion, causing the worm wheel to rotate. This perpendicular motion allows the worm gearbox to achieve a high gear reduction ratio, making it suitable for applications that require significant speed reduction.
One of the key features of a worm gearbox is its ability to provide a high gear reduction ratio in a compact design. However, due to the sliding nature of the meshing teeth, worm gearboxes may exhibit higher friction and lower efficiency compared to other types of gearboxes. Therefore, they are often used in applications where efficiency is not the primary concern but where high torque and speed reduction are essential, such as conveyor systems, elevators, automotive steering systems, and certain industrial machinery.



editor by CX 2023-10-10
Product Description
Technical data:
1,output torque:200-50000(N.m)
2,rated power:0.18-200(kw)
3,input speed:≤1500 (rpm)
4,output speed:≤280(rpm)
5,transmission ratio:≥5.36
6,series:3
7,install form:M1-M6
8,Model no. :K/KA/KF/KAF/KH/KHF(37/47/57/67/77/87/97/107/127/157/167/187)
Other
1,Driving in a variety of forms: motor straight league, user with motor, pulley, wheel drive,   couplings straight league drive, the handwheel device etc
2,Output in a variety of forms: can hollow shaft output and CZPT shaft output, hollow shaft flange and CZPT shaft flange, hollow shaft torque arm type, CZPT shaft torque arm type, etc
3,Installed in a variety of forms: can base mounting, flange installation, torque arm installation, etc
Type
37
47
57
67
77
87
97
107
127
157
167
187
Structure form
K KA KF KAF KAZ KAT KAB
Input power(KW)
0.18-3
0.18-3
0.18-5.5
0.18-5.5
0.37-11
0.75-22
1.1-30
3-45
7.5-90
11-160
11-200
18.5-200
Transmission ratio
5.36-106.38
5.81-131.87
6.57-145.14
7.14-144.79
7.24-192.18
7.19-197.37
8.95-176.05
8.74-1410.46
8.68-146.07
12.65-150.41
17.28-163.91
170.27-180.78
Allowable torque(N.m)
200
400
600
820
1550
2700
4300
8000
13000
18000
32000
50000
Weight(kg)
11
20
27
33
57
85
130
250
380
610
1015
1700
Product Description
-K Series Helical Bevel Gearbox
 
K series gear reducer, manufactured according to international technical requirements, has a high scientific and technological content; Space saving, reliable and durable, high overload capacity, power up to 132KW; Low energy consumption, superior performance, reducer efficiency up to 95%
It is designed and manufactured on the basis of module combination system. There are a lot of motor combinations, installation forms and structural schemes. The transmission ratio is classified carefully to meet different operating conditions and realize electromechanical integration.
High transmission efficiency, low energy consumption and superior performance.
Reinforced high rigid cast iron box; The hardened gear is made of high-quality alloy steel. Its surface is carburized, quenched and hardened, and the gear is finely ground. It features stable transmission, low noise, large bearing capacity, low temperature rise, and long service life. Performance and characteristics:
1. The gear is carburized and quenched with high-quality alloy, the hardness of the tooth surface is up to 60 ± 2hrc, and the grinding accuracy of the tooth surface is up to 5-6
2. The computer modification technology is used to pre modify the gear, which greatly improves the bearing capacity of the reducer
3. Complete modular structure design is adopted from the box to the internal gear, which is suitable for large-scale production and flexible selection
4. The standard reducer models are divided according to the form of decreasing torque. Compared with the traditional equal proportion division, they are more in line with customer requirements and avoid power waste
5. It is designed and manufactured by cad/cam to ensure the stability of quality
6. Multiple sealing structures are adopted to prevent oil leakage
7. Multi directional noise reduction measures to ensure the excellent low noise performance of the reducer
8. The installation mode of Liyi products is flexible, which makes it easy for customers to choose K57 reducer, K67 reducer, K77 reducer, K87 reducer, K97 reducer, KA87 reducer, KA97 reducer, KA107 reducer, KA127 reducer
Product Features
1. Input mode: Coupled motor, belted motor, input shaft or connection flange.
2. Output: Right angle
3. Compact structure. Rigid tooth face. Carrying greater torque, high loading capacity.
4.High precision gear, ensuring the unit to operate stably, smooth transmission.
5. Low noise, long lifespan. Large overlap coefficient, abrasion resistant.
Our process of production
Our product line
| | |
| --- | --- |
| Hardness: | Hardened Tooth Surface |
| Installation: | 90 Degree |
| Layout: | Expansion |
| Gear Shape: | Bevel Gear |
| Step: | Single-Step |
| Type: | Gear Reducer |
Samples:

US$ 1000/Piece

1 Piece(Min.Order)

|
Request Sample
Can a Worm Gearbox Provide High Torque Output?
Yes, a worm gearbox is capable of providing high torque output due to its unique design and principle of operation. Worm gears are known for their high torque multiplication capabilities, making them suitable for applications that require significant torque transfer.
The torque output of a worm gearbox is influenced by several factors:
Lead Angle: The lead angle of the worm affects the mechanical advantage of the gear system. A larger lead angle can result in higher torque output.
Worm Diameter: A larger diameter worm can offer increased torque output as it provides more contact area with the gear.
Gear Ratio: The gear ratio between the worm and the gear determines the torque multiplication factor. A higher gear ratio leads to higher torque output.
Lubrication: Proper lu


How to Install and Align a Worm Reducer Properly

Proper installation and alignment of a worm reducer are crucial for ensuring optimal performance and longevity. Follow these steps to install and align a worm reducer:

Preparation: Gather all the necessary tools, equipment, and safety gear before starting the installation process.
Positioning: Place the worm reducer in the desired location, ensuring that it is securely mounted to a stable surface. Use appropriate fasteners and mounting brackets as needed.
Shaft Alignment: Check the alignment of the input and output shafts. Use precision measurement tools to ensure that the shafts are parallel and in line with each other.
Base Plate Alignment: Align the base plate of the reducer with the foundation or mounting surface. Ensure that the base plate is level and properly aligned before securing it in place.
Bolt Tightening: Gradually and evenly tighten the mounting bolts to the manufacturer's specifications. This helps ensure proper contact between the reducer and the mounting surface.
Check for Clearance: Verify that there is enough clearance for any rotating components or parts that may move during operation. Avoid any interference that could cause damage or performance issues.
Lubrication: Apply the recommended lubricant to the worm reducer according to the manufacturer's guidelines. Proper lubrication is essential for smooth operation and reducing friction.
Alignment Testing: After installation, run the worm reducer briefly without a load to check for any unusual noises, vibrations, or misalignment issues.
Load Testing: Gradually introduce the intended load to the worm reducer and monitor its performance. Ensure that the reducer operates smoothly and efficiently under the load conditions.

It's important to refer to the manufacturer's installation guidelines and specifications for your specific worm reducer model. Proper installation and alignment will contribute to the gearbox's reliability, efficiency, and overall functionality.

brication is essential to minimize friction and ensure efficient torque transmission.

Material and Quality: High-quality materials and precision manufacturing contribute to the gearbox's ability to handle high torque loads.
Due to their ability to provide high torque output in a compact form factor, worm gearboxes are commonly used in various industrial applications, including heavy machinery, construction equipment, conveyor systems, and more.



editor by CX 2023-08-17
Applicable Industries: Manufacturing Plant, Food & Beverage Factory, Construction works , Energy & Mining, ship
Gearing Arrangement: Helical
Output Torque: ≤22500N.m
Input Speed: 1400r/min
Output Speed: 0.06-1055r/min
Product name: YBKAF series helical Gear Reducer
Color: Blue/gray or on customer request
Ratio: 1/1.65-1/21342
Material: Cast iron
Type: YBKAF
Packing: Carton or wooden cases, or according to the customer's requests
Seal: SKF,CTY,CFWor on customer's request
Warranty: 1 year
Bearing: C&U,NSK,SKF or on customer's request
Packaging Details: Carton or wooden cases, or according to the customer's requests
Product Name
YBKAF series helical gear speed reducer
Material
Cast iron
Color
Blue/Gray Or On Customer Request
Ratio
1/1.65-1/21342
Bearing
SKF,C&U,NSK or on customer's request
Packing
Carton and Wooden Case or On Customer Request
Warranty
1 year
         OBANG YB..series gear motor is the drive products with international advanced level, including YBRseries Helical geared motor, YBF series Parallel shaft-Helical geared motor, YBK series Helical-Bevelgeared motor, YBS series Helical -Worm, YBH series Helical Gear Units, CZPT series Bevel-HelicalGear Units, YBT series spiral bevel gear steering device.         OBANG YB..series products follow the philosophy of modularization and optimization, Heavy Duty universal joint 2674mm Auto Parts U-joint Bearing cross shaft assy adopt finiteelement analysis method and unique lower noise technology in designing gear, to insure advanceddesign. The classi fication of ratio is so acurate that. Gear profile design for lower noise level. It hasmillions of combinations to meet varia demand of customers. The process form the material selection tomanufacturing is strictly controled–box housing is beautiful and rigid casted by precision control, gearis endurable by carburizing. Take the flexible manufacturing control (FMC)……in the manufacturing to realize the high precision level and frec-maitenabce of products.         Our corpotation also provides other product options such as combined geared motor, shrink disk,spline hollow shaft, B14 flange, please consult our company for further information.
Product DetailNew standard axle, multi-precision machining, through rigorous dynamic and static balance test, to ensure low noise and smooth operation of reducer.
Product DetailsAlloy steel Imported gear grinding machine processing, high hardness, stable performance.Vacuum CZPT carburizing heat treatment, carburizing layer uniform.
Product DetailsThe material is adopt in Aluminum alloy or cast iron,suitable for universal mounting
Products Show
①Stable transmission, quiet operation②High heat-radiating efficiency, high carrying ability③Large output torque④Safe, reliable, economical and durable⑤Combination of 2 single-step worm gear speed reducers, meeting the requirements of super speed ratio
Our Service (1) With excellent quality(2) Reasonable price(3) Promise to delivery on time(4) Large output torque(5) Safe, reliable, economical and durable(6) Stable transmission, quiet operation(7) High heat-radiating efficiency, high carrying ability(8) Certificate of quality: ISO9001:2008(9) Every product must be tested before sending(10)Made of high-quality aluminum alloy, 4060 servo motor High torque servo motor of Bergerda 100W AC motor light weight and non-rusting(11)Large output torque.(12) Smooth running and low noise.(13) High radiating efficiency.(14) Good-looking appearance, durable service life and small volume.(15) Suitable for Omni bearing installation.
Our Company  Our Factory Our Workshop
Our Warehouse
Our Team
Packing & Delivery 1. Suitable packing size 2. Special logistics packaging 3. Suitable placement                                                             Widely Used Durable pto shaft lemon tube for Farming Equipment Machine Parts                                                       Quick logistics 
FAQQ: Are you trading company or manufacturer?A: We are manufacturer.Q: How long is your delivery time?A: Generally it is 5-7 days after the goods are produced. or it is 10-15 days if the goods are large in quantity.
Q: Do you provid samples?A: Yes, we could offer the sample if you order more than 50 sets, but we don't pay for the freight. And the fee will be return after the  DM-28RP385 18v high torque dc planetary gear motor transaction's finishing.Q: What information shall we give before placing a purchase order?A: You just need to offer the size of the dimensions of the worm shaft and the ratio.
Types of Gearboxes
There are several types of gearboxes. Some are known as helical gear reducers, while others are called planetary gearboxes. The article also discusses Continuously Variable Transmission (CVT) and helical gear reducer. If you are interested in purchasing a new gearbox, make sure to read our articles on these different types. If you are confused, consider reading our articles on planetary gearboxes and helical gear reducers.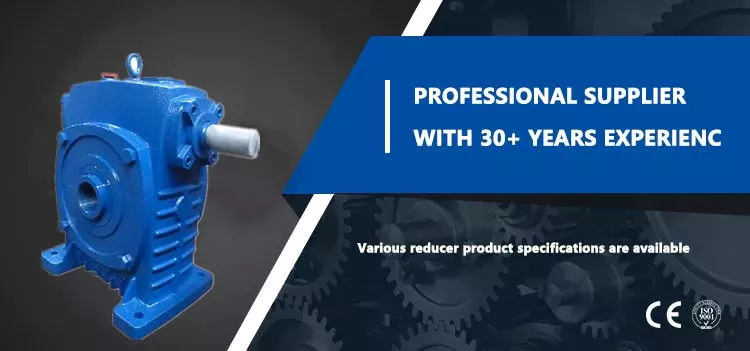 planetary gearbox
The planetary gearbox has several advantages. Its compact design and light weight allows it to transmit high torques while remaining quiet. The gears are connected to one another through a carrier, which is typically fixed and helps transmit torques to the output shaft. Its planetary structure arrangement also reduces backlash and provides high rigidity, which is important for quick start and stop cycles and rotational direction change. Depending on the design and performance desired, planetary gearboxes are categorized into three main types:
The type of planetary gears used in a given application determines the overall cost of the unit. Manufacturers offer a range of prices, and they can help you determine which gearbox is right for your needs. You should also ask a manufacturer for the cost of a planetary gearbox. By asking about price and specs, you can avoid wasting money and time on a planetary gearbox that does not perform up to its potential.
A planetary gearbox is probably installed in your new car's automatic transmission. For more information, consult your owner's manual or call the dealer's service department. This type of gearbox is more complex than other types of gearboxes, so if you don't know much about them, do an internet search for "planetary gearbox."
The teeth of a planetary gearbox are formed by the stepping motion of two gears: the sun gear and the inner ring. The sun gear is the input, while the planetary gears rotate around the sun gear. Their ratio depends on the number of teeth and the space between the planets. If you have a 24 tooth sun gear, the planetary gears' ratio will be -3/2. The sun gear is also attached to the axle.
Another advantage of a planetary gear system is that it can generate high torques. The load is shared among multiple planet gears. This makes the gears more resilient to damage. A planetary gearbox can be as high as 332,000 Nm, and can be used in vehicles and industrial applications requiring medium to high torque. A planetary gear system is a great alternative to a traditional transmission. So, how does it work?
helical gearbox
The main difference between the helical gearbox and the spur gear is the center distance between the teeth. The helical gearbox has a larger pitch circle than the spur gear and thus requires a radial module. In addition, the two types of gears can only be made with the same tooth-cutting tool as the spur gear. However, the helical gearbox is more efficient in terms of production costs.
The helical gearbox is a low-power consumption, compact type of gearbox that is used for a wide range of industrial applications. They are highly durable and withstand high loads with utmost efficiency. The helical gearbox can be manufactured in cast steel and iron for small and medium units. This type of gearbox is also commonly used for crushers, conveyors, coolers, and other applications that need low power.
The helical gear has many advantages over the spur gear. It produces less noise. It has less friction and is less likely to wear out. It is also quieter than spur gears. This is because multiple teeth are in mesh. Because the teeth are in mesh, the load is distributed over a larger area, resulting in a smoother transition between gears. The reduction in noise and vibration reduces the risk of damaging the gear.
The helical gear's axial excitation force is obtained using a linearized equation of motion in the rotational direction. The damping coefficient of the equation is 0.07. The helical gear is made up of a steel shaft with a diameter of 20 mm and a 5 mm thick aluminum plate. The stiffness of the bearing is 6.84 x 107 N/m. The damping force of the plate is 2,040 kg/m2/s.
The worm gearbox has a better efficiency ratio than the helical one, but it is less efficient in low-ratio applications. In general, worm gearboxes are more efficient than helical gearboxes, although there are some exceptions to this rule. A helical gearbox is better for applications that require high torque. It may also be more economical in the long run. If you are considering a helical gearbox, consider the advantages it has over worm gearboxes.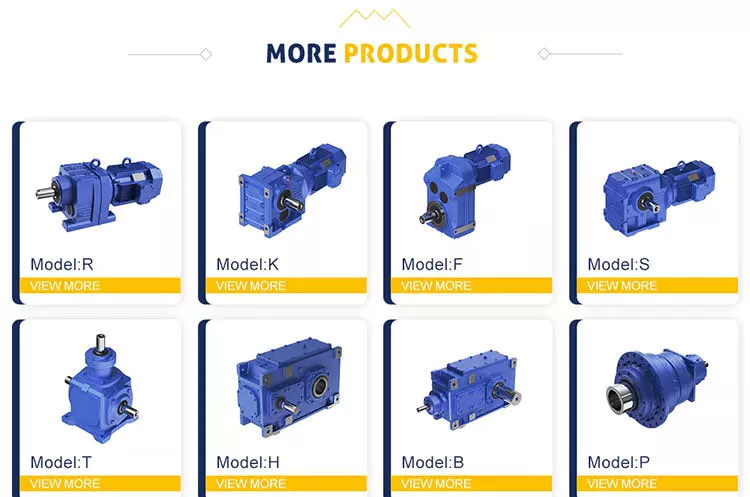 helical gear reducer
A helical gear reducer for a machine's gearbox is an integral component of the drive system. This unit amplifies torque and controls speed and, therefore, compliments the engine by rotating slower than the engine's input shaft. A helical gear reducer is a compact gearbox component that is used in industrial applications. A variety of sizes is available to suit various machine configurations. The following sections will discuss some of the different types available.
Designed by experts and engineers, a helical gear reducer is a surprisingly small and light gear that satisfies the needs of many machine applications. It features a large transmission torque, a low starting and running speed, and a fine classification of transmission ratios. A helical gear reducer is lightweight and easily connected to other gears, and it features a high technical content.
In order to avoid errors and poor performance, regular maintenance is a must. The proper lubrication of the gear reducer can minimize failures, errors, and poor performance. Every gear reducer manufacturer sells a suitable lubricant, which must match the properties of the machine's drive mechanism. It is also advisable to check the lubrication regularly to avoid any deterioration of the unit's performance.
While the worm gearbox may be better for applications where torque is high, the helical gear reducer offers greater efficiency at lower cost. Although worm gearboxes may be cheaper initially, they are less effective at higher ratios. Even if the worm gear is more expensive to buy, it still offers 94% efficiency, which makes it more cost-effective. There are some significant advantages to both types of gearboxes.
The main advantage of a helical gear reducer over a spur gear is its smoother operation. Unlike spur gears, which have teeth that are straight, helical gears have angled teeth that gradually engage with each other. This helps ensure that the gear does not grind or make excessive noise when it turns. Additionally, they are less commonly used in automation and precision machinery. They are often used in industrial applications.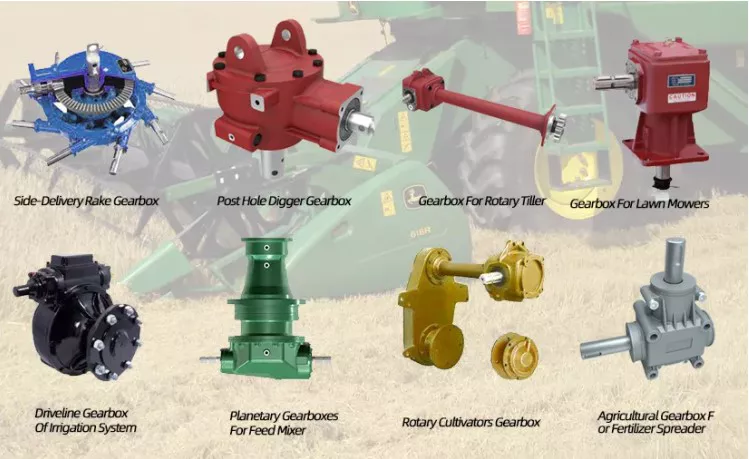 Continuously variable transmission
A Continuously Variable Transmission (CVT) is an automatic transmission that can run through a vast number of gears. Unlike a standard automatic transmission, it can run at any speed, even at a low rev. The CVT is also capable of running at infinitely low gears. Its basic function is to provide different torque ratios to the engine. In addition to delivering power, CVTs have other benefits.
One of the major advantages of a CVT is its simplicity. Its simplicity translates into fewer moving parts, which means less maintenance. The CVT's simplicity also means that it can handle a wide variety of different types of road conditions and driving styles. In addition to being a great alternative to a traditional automatic transmission, CVTs can be used on many other types of vehicles, including tractors, snowmobiles, motor scooters, and power tools.
A CVT is much smoother than a conventional automatic transmission. It never has to hunt for a gear. It also responds well to throttle inputs and speed changes. Both of these technologies are available on many modern vehicles, including the Nissan Rogue and Mazda CX-5. It's important to note that each of these transmissions has its pros and cons. So, if you're looking for a car with a CVT, make sure to read the reviews. They'll help you decide which transmission is right for you.
Another advantage of a CVT is its fuel efficiency. Many cars now feature CVTs, and they're becoming increasingly popular with automakers. In addition to fuel efficiency, most cars with CVTs also have a smoother ride. There's no more sudden downshifts or gear hunting. This makes driving a lot easier. And, the added benefits of smoother driving make CVTs the ideal choice for many drivers.
Although a CVT is more common among Japanese car manufacturers, you'll find CVTs on European car models as well. The Mercedes-Benz A-Class, B-Class, and Megane are some examples of vehicles that use this technology. Before making a decision, consider the reliability of the model in question. Consumer Reports is a good resource for this. It also offers a history of use and reliability for every type of car, including the Honda Accord.