Product Description
RV Series Worm Gear Boxes Gearbox Speed Reducer with Electric Motors
Input Configurations

Double or single input shaft (NRV)

PAM / IEC motor input shaft with circle or square flange (NMRV)

Output Configurations

 

Double or single output shaft

Output flange
Technical Data:
| | |
| --- | --- |
| Housing material | Cast iron/Ductile iron |
| Housing hardness | HBS190-240 |
| Gear material | 20CrMnTi alloy steel |
| Surface hardness of gears | HRC58°~62 ° |
| Gear core hardness | HRC33~40 |
| Input / Output shaft material | 42CrMo alloy steel |
| Input / Output shaft hardness | HRC25~30 |
| Machining precision of gears | accurate grinding, 6~5 Grade |
| Lubricating oil | GB L-CKC220-460, Shell Omala220-460 |
| Heat treatment | tempering, cementiting, quenching, etc. |
| Efficiency | 94%~96% (depends on the transmission stage) |
| Noise (MAX) | 60~68dB |
| Temp. rise (MAX) | 40°C |
| Temp. rise (Oil)(MAX) | 50°C |
| Vibration | ≤20µm |
| Backlash | ≤20Arcmin |
| Brand of bearings | China top brand bearing, HRB/LYC/ZWZ/C&U. Or other brands requested, NSK. |
| Brand of oil seal | NAK — ZheJiang or other brands requested |
Specification
Model

Motor Input Flange (circle)

Transmission Ratio

Power

(kw)

Ratio

(i)

Nominal Torque

(Nm)

PAM / IEC

Internal Dia.

Dis. Between Diagonal Screw Holes

External Dia.

Width of Key Slot

5

7.5

10

15

20

25

30

40

50

60

80

100

N

M

P

E

Diamter of Input Shaft

NMRV25

56B14

50

65

80

3

9

–

9

–

0.06

7.5-60

2.6-14

NMRV30

63B5

95

115

140

4

11

–

0.06-0.18

7.5-80

2.6-14

63B14

60

75

90

56B5

80

100

120

3

9

–

56B14

50

65

80

NMRV40

71B5

110

130

160

5

14

–

0.09-0.37

7.5-100

11-53

71B14

70

85

105

63B5

95

115

140

4

11

63B14

60

75

90

56B5

80

100

120

3

–

9

NMRV50

80B5

130

165

200

6

19

–

0.12-0.75

7.5-100

21-89

80B14

80

100

120

71B5

110

130

160

5

14

–

71B14

70

85

105

63B5

95

115

140

4

–

11

NMRV63

90B5

130

165

200

8

24

–

0.25-1.5

7.5-100

56-166

90B14

95

115

140

80B5

130

165

200

6

19

–

80B14

80

100

120

71B5

110

130

160

5

–

14

71B14

70

85

105

NMRV75

100/112B5

180

215

250

8

–

28

–

0.55-4

7.5-100

90-269

100/112B14

110

130

160

90B5

130

165

200

8

24

–

90B14

95

115

140

80B5

130

165

200

6

–

19

80B14

80

100

120

71B5

110

130

160

–

–

14

NMRV90

100/112B5

180

215

250

8

–

28

–

0.55-4

7.5-100

101-458

100/112B14

110

130

160

90B5

130

165

200

8

24

–

90B14

95

115

140

80B5

130

165

200

6

–

19

80B14

80

100

120

NMRV110

132B5

230

265

300

10

–

38

–

1.1-7.5

7.5-100

242-660

132B14

130

165

200

–

100/112B5

180

215

250

8

28

–

90B5

130

165

200

–

24

90B14

95

115

140

–

80B5

130

165

200

–

19

 NMRV130 

132B5

230

265

300

10

 – 

38

 – 

 2.2-7.5 

 7.5-100 

 333-1596 

132B14

130

165

200

–

100/112B5

180

215

250

8

–

28

90B5

130

165

200

–

–

24

90B14

95

115

140

NMRV150

160B5

250

300

350

12

–

42

–

2.2-15

7.5-100

570-1760

132B5

230

265

300

10

–

38

–

132B14

130

165

200

–

100/112B5

180

215

250

8

–

28
Company profile
Scenario
Packing
FAQ
Q1: I want to buy your products, how can I pay?
A: You can pay via T/T(30%+70%), L/C ,D/P etc. 
Q2: How can you guarantee the quality?
A: One year's warranty against B/L date. If you meet with quality problem, please send us pictures or video to check, we promise to send spare parts or new products to replace. Our guarantee not include inappropriate operation or wrong specification selection. 
Q3: How we select models and specifications?
A: You can email us the series code (for example: RC series helical gearbox) as well as requirement details, such as motor power,output speed or ratio, service factor or your application…as much data as possible. If you can supply some pictures or drawings,it is nice. 
Q4: If we don't find what we want on your website, what should we do?
A: We offer 3 options:
1, You can email us the pictures, drawings or descriptions details. We will try to design your products on the basis of our
standard models.
2, Our R&D department is professional for OEM/ODM products by drawing/samples, you can send us samples, we do customized design for your bulk purchasing.
3, We can develop new products if they have good market. We have already developed many items for special using successful, such as special gearbox for agitator, cement conveyor, shoes machines and so on. 
Q5: Can we buy 1 pc of each item for quality testing?
A: Yes, we are glad to accept trial order for quality testing.
Q6: How about your product delivery time?
A: Normally for 20'container, it takes 25-30 workdays for RV series worm gearbox, 35-40 workdays for helical gearmotors.
| | |
| --- | --- |
| Application: | Motor, Machinery, Agricultural Machinery |
| Hardness: | Hardened Tooth Surface |
| Installation: | B3, B6, B7, B8, V5, V6 |
| Layout: | Coaxial |
| Gear Shape: | Cylindrical Gear |
| Step: | Single-Step |
Customization:

Available

|

Customized Request
Is it Possible to Reverse the Direction of a Worm Gearbox?
Yes, it is possible to reverse the direction of a worm gearbox by changing the orientation of either the input or output shaft. However, reversing the direction of a worm gearbox can have some implications that need to be considered:
Efficiency: Reversing the direction of a worm gearbox can potentially affect its efficiency. Worm gearboxes are typically more efficient in one direction of rotation due to the design of the worm and worm wheel.
Backlash: Reversing the direction of rotation might lead to increased backlash or play in the gearbox, which can impact precision and smooth operation.
Lubrication: Depending on the gearbox's design, reversing the direction could affect lubrication distribution and lead to uneven wear on the gear teeth.
Load: Reversing the direction might also impact the gearbox's load-carrying capacity, especially if it's designed for predominantly one-way operation.
Noise and Vibration: Direction reversal can sometimes result in increased noise and vibration due to changes in gear engagement and meshing behavior.
If you need to reverse the direction of a worm gearbox, it's advisable to consult the gearbox manufacturer's guidelines and recommendations. They can provide insights into whether the specific gearbox model is suitable for reversible operation and any precautions or adjustments needed to ensure proper functioning.
Energy Efficiency of a Worm Gearbox: What to Expect
The energy efficiency of a worm gearbox is an important factor to consider when evaluating its performance. Here's what you can expect in terms of energy efficiency:
Typical Efficiency Range: Worm gearboxes are known for their compact size and high gear reduction capabilities, but they can exhibit lower energy efficiency compared to other types of gearboxes. The efficiency of a worm gearbox typically falls in the range of 50% to 90%, depending on various factors such as design, manufacturing quality, lubrication, and load conditions.
Inherent Losses: Worm gearboxes inherently involve sliding contact between the worm and worm wheel. This sliding contact generates friction, leading to energy losses in the form of heat. The sliding action also contributes to lower efficiency when compared to gearboxes with rolling contact.
Helical-Worm Design: Some manufacturers offer helical-worm gearbox designs that combine elements of helical and worm gearing. These designs aim to improve efficiency by incorporating helical gears in the reduction stage, which can lead to higher efficiency compared to traditional worm gearboxes.
Lubrication: Proper lubrication plays a significant role in minimizing friction and improving energy efficiency. Using high-quality lubricants and ensuring the gearbox is adequately lubricated can help reduce losses due to friction.
Application Considerations: While worm gearboxes might have lower energy efficiency compared to other types of gearboxes, they still offer advantages in terms of compactness, high torque transmission, and simplicity. Therefore, the decision to use a worm gearbox should consider the specific requirements of the application, including the trade-off between energy efficiency and other performance factors.
When selecting a worm gearbox, it's essential to consider the trade-offs between energy efficiency, torque transmission, gearbox size, and the specific needs of the application. Regular maintenance, proper lubrication, and selecting a well-designed gearbox can contribute to achieving the best possible energy efficiency within the limitations of worm gearbox technology.
What is a Worm Gearbox and How Does It Work?
A worm gearbox, also known as a worm gear reducer, is a mechanical device used to transmit rotational motion and torque between non-parallel shafts. It consists of a worm screw and a worm wheel, both of which have helical teeth. The worm screw resembles a threaded cylinder, while the worm wheel is a gear with teeth that mesh with the worm screw.
The working principle of a worm gearbox involves the interaction between the worm screw and the worm wheel. When the worm screw is rotated, its helical teeth engage with the teeth of the worm wheel. As the worm screw rotates, it translates the rotational motion into a perpendicular motion, causing the worm wheel to rotate. This perpendicular motion allows the worm gearbox to achieve a high gear reduction ratio, making it suitable for applications that require significant speed reduction.
One of the key features of a worm gearbox is its ability to provide a high gear reduction ratio in a compact design. However, due to the sliding nature of the meshing teeth, worm gearboxes may exhibit higher friction and lower efficiency compared to other types of gearboxes. Therefore, they are often used in applications where efficiency is not the primary concern but where high torque and speed reduction are essential, such as conveyor systems, elevators, automotive steering systems, and certain industrial machinery.



editor by CX 2023-10-08
Warranty: 1year
Applicable Industries: Manufacturing Plant, Machinery Repair Shops, Retail, Factory Directly Supply Industrial Machines Robotics Arm Mounting Hole Zero Backlash 32 Harmonic Drive Gear Box Harmonic Drive Wholesale
Weight (KG): 19.5 KG
Customized support: OEM, ODM, OEM, Agriculture Pto Gearbox T Series Tractor 540rpm 90 Degree Transmission Miter Agricultural Bevel Fertilizer Spreader gear Box ODM
Gearing Arrangement: Electromagnetic coupling and mechanical connection
Output Torque: 730-1362 NM
Input Speed: 2000-4000rpm
Output Speed: 53-148 r/min, 53-148 r/min
Material: Iron casting
Color: Silver gray
Mounting Position: Horizontal (foot Mounted)
Speed ratio: 36.75
Arc: 1-1.5
Quality: 100% Tested
Noise: <50dB
Certification: CE, CCC, Fertilizer Spreader gearbox ISO
Packaging Details: Carton + foam, a large number, will be packed into wooden cases.
Rated Table Rating Table More Products About Us Certifications Factory Show Transportation & AZ9625310625 CZPT Spare parts Packaging FAQ Q: What should I provide when I choose gearbox/speed reducer?A: The best way is to provide the motor drawing with parameter. Our engineer will check and recommend the most suitable gearbox model for your refer. Or you can also provide below specification as well:1) Type, model and torque.2) Ratio or output speed3) Working condition and connection method4) Quality and installed machine name5) Input mode and input speed6) Motor brand model or flange and motor shaft size
What Is a Gearbox?
There are several factors to consider when choosing a gearbox. Backlash, for example, is a consideration, as it is the angle at which the output shaft can rotate without the input shaft moving. While this isn't necessary in applications without load reversals, it is important for precision applications involving load reversals. Examples of these applications include automation and robotics. If backlash is a concern, you may want to look at other factors, such as the number of teeth in each gear.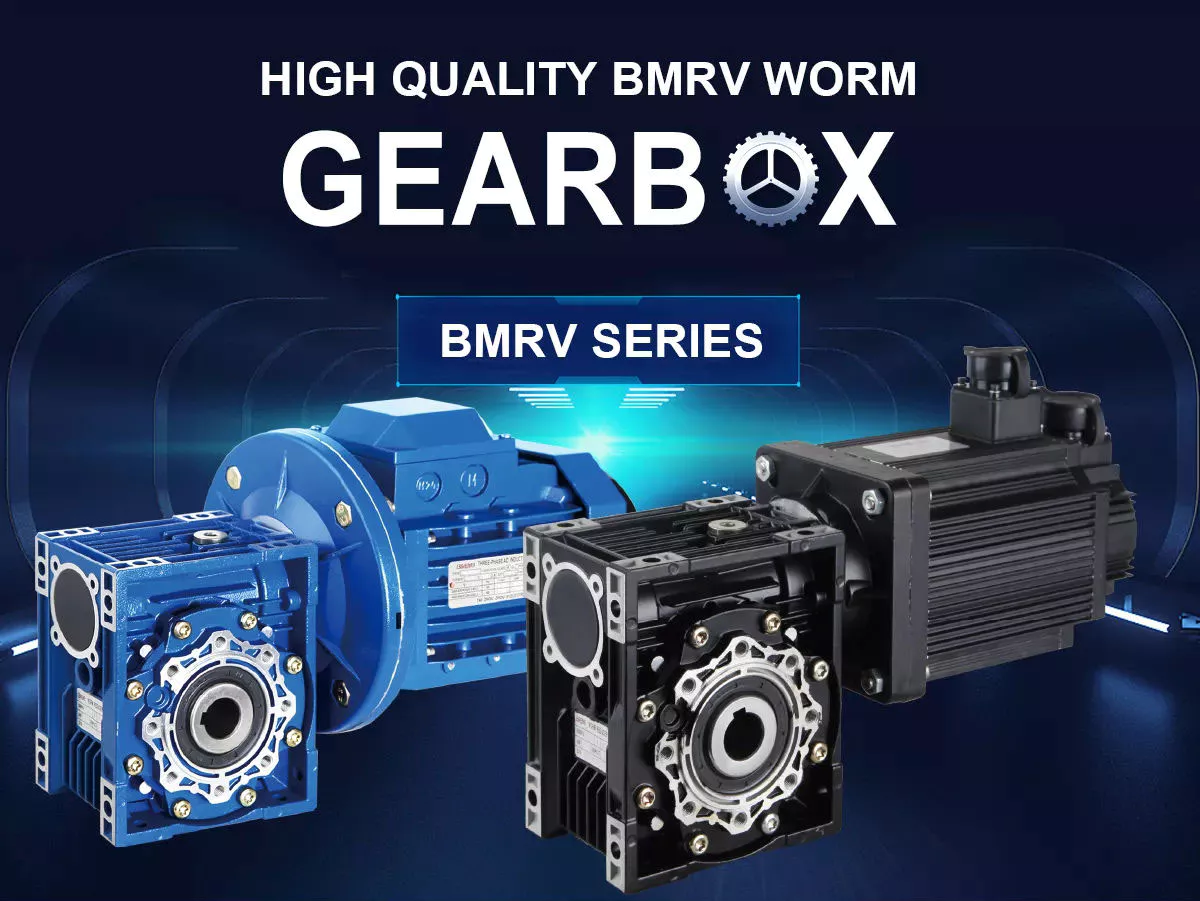 Function of a gearbox
A gearbox is a mechanical unit that consists of a chain or set of gears. The gears are mounted on a shaft and are supported by rolling element bearings. These devices alter the speed or torque of the machine they are used in. Gearboxes can be used for a wide variety of applications. Here are some examples of how gearboxes function. Read on to discover more about the gears that make up a gearbox.
Regardless of the type of transmission, most gearboxes are equipped with a secondary gear and a primary one. While the gear ratios are the same for both the primary and secondary transmission, the gearboxes may differ in size and efficiency. High-performance racing cars typically employ a gearbox with two green and one blue gear. Gearboxes are often mounted in the front or rear of the engine.
The primary function of a gearbox is to transfer torque from one shaft to another. The ratio of the driving gear's teeth to the receiving member determines how much torque is transmitted. A large gear ratio will cause the main shaft to revolve at a slower speed and have a high torque compared to its counter shaft. Conversely, a low gear ratio will allow the vehicle to turn at a lower speed and produce a lower torque.
A conventional gearbox has input and output gears. The countershaft is connected to a universal shaft. The input and output gears are arranged to match the speed and torque of each other. The gear ratio determines how fast a car can go and how much torque it can generate. Most conventional transmissions use four gear ratios, with one reverse gear. Some have two shafts and three inputs. However, if the gear ratios are high, the engine will experience a loss of torque.
In the study of gearbox performance, a large amount of data has been collected. A highly ambitious segmentation process has yielded nearly 20,000 feature vectors. These results are the most detailed and comprehensive of all the available data. This research has a dual curse – the first is the large volume of data collected for the purpose of characterization, while the second is the high dimensionality. The latter is a complication that arises when the experimental gearbox is not designed to perform well.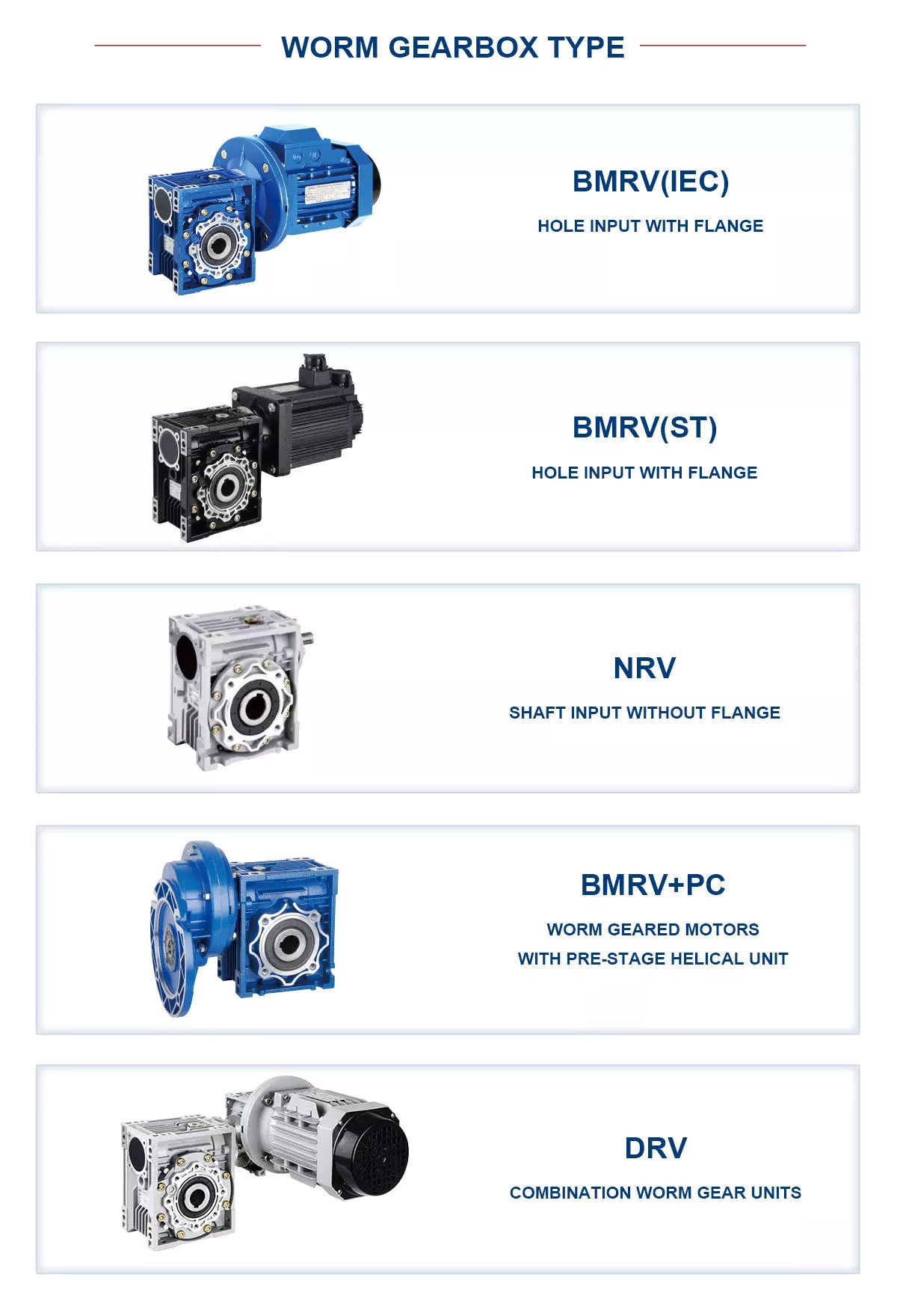 Bzvacklash
The main function of a gearhead is to multiply a moment of force and create a mechanical advantage. However, backlash can cause a variety of issues for the system, including impaired positioning accuracy and lowered overall performance. A zero backlash gearbox can eliminate motion losses caused by backlash and improve overall system performance. Here are some common problems associated with backlash in gearheads and how to fix them. After you understand how to fix gearbox backlash, you'll be able to design a machine that meets your requirements.
To reduce gearbox backlash, many designers try to decrease the center distance of the gears. This eliminates space for lubrication and promotes excessive tooth mesh, which leads to premature mesh failure. To minimize gearbox backlash, a gear manufacturer may separate the two parts of the gear and adjust the mesh center distance between them. To do this, rotate one gear with respect to the fixed gear, while adjusting the other gear's effective tooth thickness.
Several manufacturing processes may introduce errors, and reducing tooth thickness will minimize this error. Gears with bevel teeth are a prime example of this. This type of gear features a small number of teeth in comparison to its mating gear. In addition to reducing tooth thickness, bevel gears also reduce backlash. While bevel gears have fewer teeth than their mating gear, all of their backlash allowance is applied to the larger gear.
A gear's backlash can affect the efficiency of a gearbox. In an ideal gear, the backlash is zero. But if there is too much, backlash can cause damage to the gears and cause it to malfunction. Therefore, the goal of gearbox backlash is to minimize this problem. However, this may require the use of a micrometer. To determine how much gearbox backlash you need, you can use a dial gauge or feeler gauge.
If you've been looking for a way to reduce backlash, a gearbox's backlash may be the answer. However, backlash is not a revolt against the manufacturer. It is an error in motion that occurs naturally in gear systems that change direction. If it is left unaccounted for, it can lead to major gear degradation and even compromise the entire system. In this article, we'll explain how backlash affects gears and how it affects the performance of a gearbox.
Design
The design of gearboxes consists of a variety of factors, including the type of material used, power requirements, speed and reduction ratio, and the application for which the unit is intended. The process of designing a gearbox usually begins with a description of the machine or gearbox and its intended use. Other key parameters to consider during gearbox design include the size and weight of the gear, its overall gear ratio and number of reductions, as well as the lubrication methods used.
During the design process, the customer and supplier will participate in various design reviews. These include concept or initial design review, manufacturing design validation, critical design review, and final design review. The customer may also initiate the process by initiating a DFMEA. After receiving the initial design approval, the design will go through several iterations before the finalized design is frozen. In some cases, the customer will require a DFMEA of the gearbox.
The speed increaser gearboxes also require special design considerations. These gearboxes typically operate at high speeds, causing problems with gear dynamics. Furthermore, the high speeds of the unit increase frictional and drag forces. A proper design of this component should minimize the effect of these forces. To solve these problems, a gearbox should incorporate a brake system. In some cases, an external force may also increase frictional forces.
Various types of gear arrangements are used in gearboxes. The design of the teeth of the gears plays a significant role in defining the type of gear arrangement in the gearbox. Spur gear is an example of a gear arrangement, which has teeth that run parallel to the axis of rotation. These gears offer high gear ratios and are often used in multiple stages. So, it is possible to create a gearbox that meets the needs of your application.
The design of gearboxes is the most complex process in the engineering process. These complex devices are made of multiple types of gears and are mounted on shafts. They are supported by rolling element bearings and are used for a variety of applications. In general, a gearbox is used to reduce speed and torque and change direction. Gearboxes are commonly used in motor vehicles, but can also be found in pedal bicycles and fixed machines.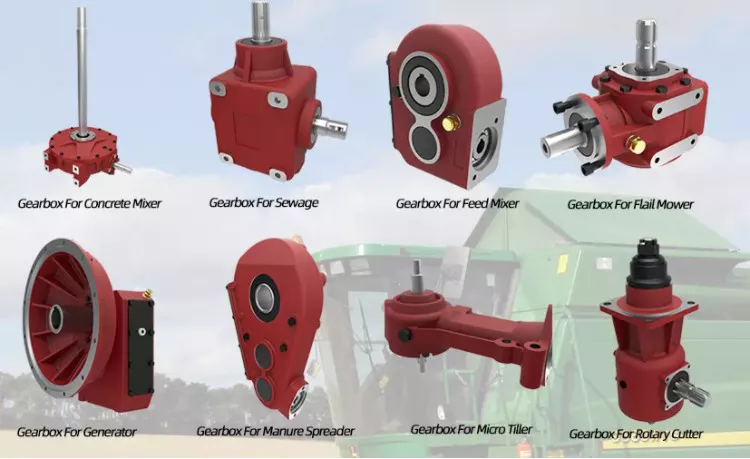 Manufacturers
There are several major segments in the gearbox market, including industrial, mining, and automotive. Gearbox manufacturers are required to understand the application and user industries to design a gearbox that meets their specific requirements. Basic knowledge of metallurgy is necessary. Multinational companies also provide gearbox solutions for the power generation industry, shipping industry, and automotive industries. To make their products more competitive, they need to focus on product innovation, geographical expansion, and customer retention.
The CZPT Group started as a small company in 1976. Since then, it has become a global reference in mechanical transmissions. Its production range includes gears, reduction gearboxes, and geared motors. The company was the first in Italy to achieve ISO certification, and it continues to grow into one of the world's leading manufacturers of production gearboxes. As the industry evolves, CZPT focuses on research and development to create better products.
The agriculture industry uses gearboxes to implement a variety of processes. They are used in tractors, pumps, and agricultural machinery. The automotive industry uses gears in automobiles, but they are also found in mining and tea processing machinery. Industrial gearboxes also play an important role in feed and speed drives. The gearbox industry has a diverse portfolio of manufacturers and suppliers. Here are some examples of gearboxes:
Gearboxes are complex pieces of equipment. They must be used properly to optimize efficiency and extend their lifespan. Manufacturers employ advanced technology and strict quality control processes to ensure their products meet the highest standards. In addition to manufacturing precision and reliability, gearbox manufacturers ensure that their products are safe for use in the production of industrial machinery. They are also used in office machines and medical equipment. However, the automotive gearbox market is becoming increasingly competitive.